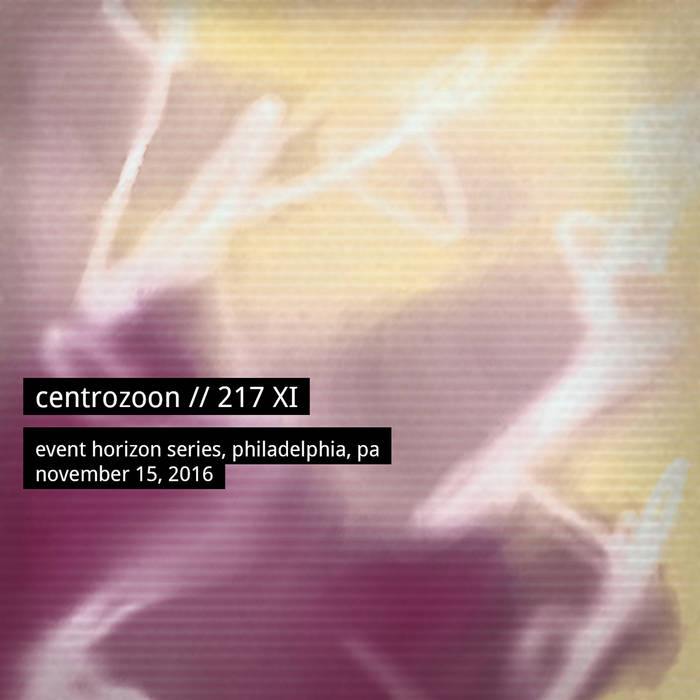 released June 05, 2017 | Recorded live on the 20th Anniversary Tour at the Rotunda, Philadelphia, PA, USA on November 15 2016.
These pieces are unedited and the mix is just like what was going out to the P.A. that night. That might include clicks and digital dropouts.
GEORGE'S ROAD DIARY
Date: 15 NOV 2016
Venue: The Rotunda, Philadelphia PA
Since the early planning stages I was very excited about the prospect of this show for a few reasons…
First, I'm a big fan of this venue; it's a great space and the director, Gina Renzi, is a friend of ours and a joy to work with. Also, this show was hosted/promoted by another friend of ours, Bill Fieger – as part of the Event Horizons Concert Series – another great person to work with (Markus and I had the pleasure of working with both of them at another outstanding Event Horizons show featuring Markus, Nocturne Blue, and Elliott Sharp).
Second, the "triple-threat" of tonight's line-up! The evening's opener was our friend Chuck van Zyl, host of WXPN's Star's End and synthesist extraordinaire, followed by centrozoon; Nocturne Blue closing out the evening, tonight's show the first of a handful of shows with NB on this tour.
All three performances were top shelf, as were the stunning visuals provided by Dutch Rall. A very happy audience indeed! A big thanks to Gina, Bill, Chuck, Dutch & Jeni Rall for a stellar evening!
credits
Music composed by Markus Reuter and Bernhard Wöstheinrich
Bernhard Wöstheinrich: Synthesizers and Sequencers
Markus Reuter: Touch Guitars® U8, Processing, Live Mixing
Mixed and mastered by Markus Reuter using a Moon by Simaudio Neo 230HAD headphone amp/DAC, June 2017.
Produced by Markus Reuter (for Unsung Productions)
George "G$" Bley: Tour Manager, Driver, Roadie, Merch Magician
Special thanks to Gina Renzi and Bill Fieger