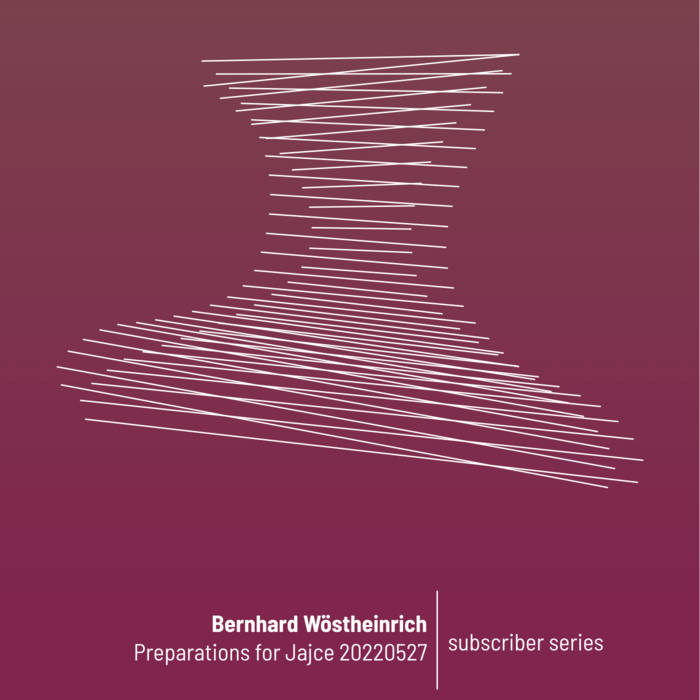 bernhardwoestheinrich.bandcamp.com/album/preparations-for-jajce-20220527
.
credits
released May 31, 2022
Live-Performance and -Arrangement by Bernhard Wöstheinrich
Mix and Mastering: Markus Reuter
---
You can now subscribe to my entire catalogue of solo releases!
Subscribe now to receive all the new music I create creates, including all back-catalog releases. You'll also get access to subscriber-only exclusives like this album

Please support this musical and social experiment with only 35 EUR per year.